Welcome to the vibrant heart of Florida, where laughter and creativity come together in the magical city of Orlando! Nestled in the Sunshine State, Orlando isn't just home to world-famous theme parks; it's also the perfect backdrop for our inaugural improv festival. Explore this enchanting city, immerse yourself in its rich cultural tapestry, and get ready for an unforgettable experience of laughter, spontaneity, and endless possibilities. Join us in Orlando and let the city's energy inspire your comedic journey!
Resources
Visit Orlando's website is your go-to resource for everything you need to make the most of your stay in this enchanting city. Packed with invaluable information, from the hottest local attractions to dining recommendations and event schedules, their user-friendly site is your personal tour guide to all things Orlando. Whether you're a first-time visitor or a seasoned local, Visit Orlando is your trusted companion, ensuring that you uncover the hidden gems, laughter-filled venues, and unforgettable experiences that this vibrant city has to offer.
Your journey to the Improv Festival in Orlando begins the moment you touch down at Orlando International Airport(MCO). As one of the busiest and most well-connected airports in the United States, MCO welcomes visitors with open arms and ensures a smooth transition into the heart of the city. With modern amenities, easy access to the festival venues, and a friendly atmosphere, MCO is your gateway to an exciting and hassle-free experience in Orlando, just 14 minutes by car from the theater and hotel.
Our Locations
Welcome to the ME Theater, the beating heart of Orlando's vibrant arts and entertainment scene. Nestled in the heart of the city, ME Theater stands as a haven for creativity and performance, providing a stage where talent and imagination unite in unforgettable ways. Whether you're an actor, a spectator, or a lover of the performing arts, ME Theater is where stories come to life, laughter is born, and unforgettable memories are created.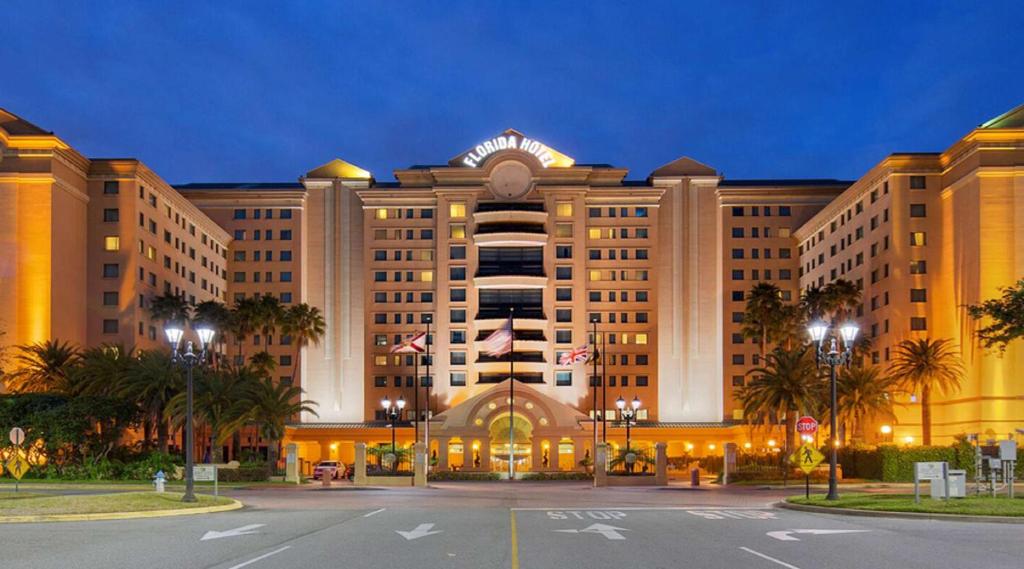 Comfort and convenience await at the Florida Hotel and Conference Center, an exceptional destination nestled within the bustling heart of Orlando. Ideally situated adjacent to the renowned Florida Mall, this stylish hotel and conference center offers a perfect blend of relaxation and productivity. With its luxurious accommodations, close proximity and modern amenities, it's the ideal venue for hosting our guests, just 5 minutes to the theater space.